Read how an

international telecom operator

reduced churn, attracted new customers, and protected against current and emerging fraud attacks.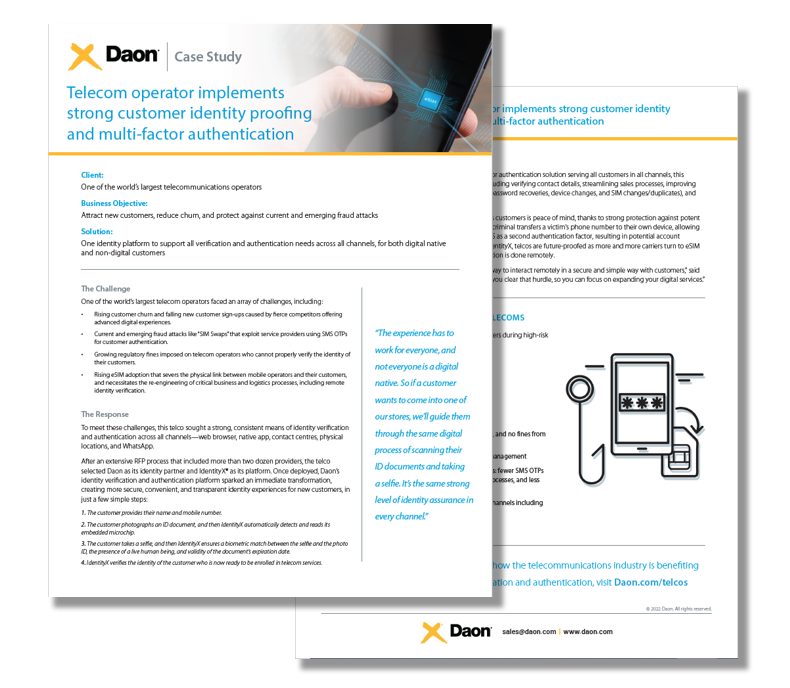 Increased identity assurance levels of existing customers during high-risk processes.

Less fraud, better reputation and trust in the ecosystem, and no fines from regulators.

More sales conversions and better customer life cycle management.

Streamlined digital onboarding of new customers in all channels including assisted onboarding in-store for non-digital natives.

Seamless eSIM issuance and portability support.

Better authentication experiences for verified customers.
Read the Full Case Study:
"The experience has to work for everyone, and not everyone is a digital
native. So if a customer wants to come into one of our stores, we'll guide them through the same digital process of scanning their ID documents and taking a selfie. It's the same strong level of identity assurance in every channel."