Read how a joint venture of
SMFG/SMBC

,

Daon

, and

NTT Data

ignited the Japanese market for real-time, cross-channel biometric authentication and eKYC...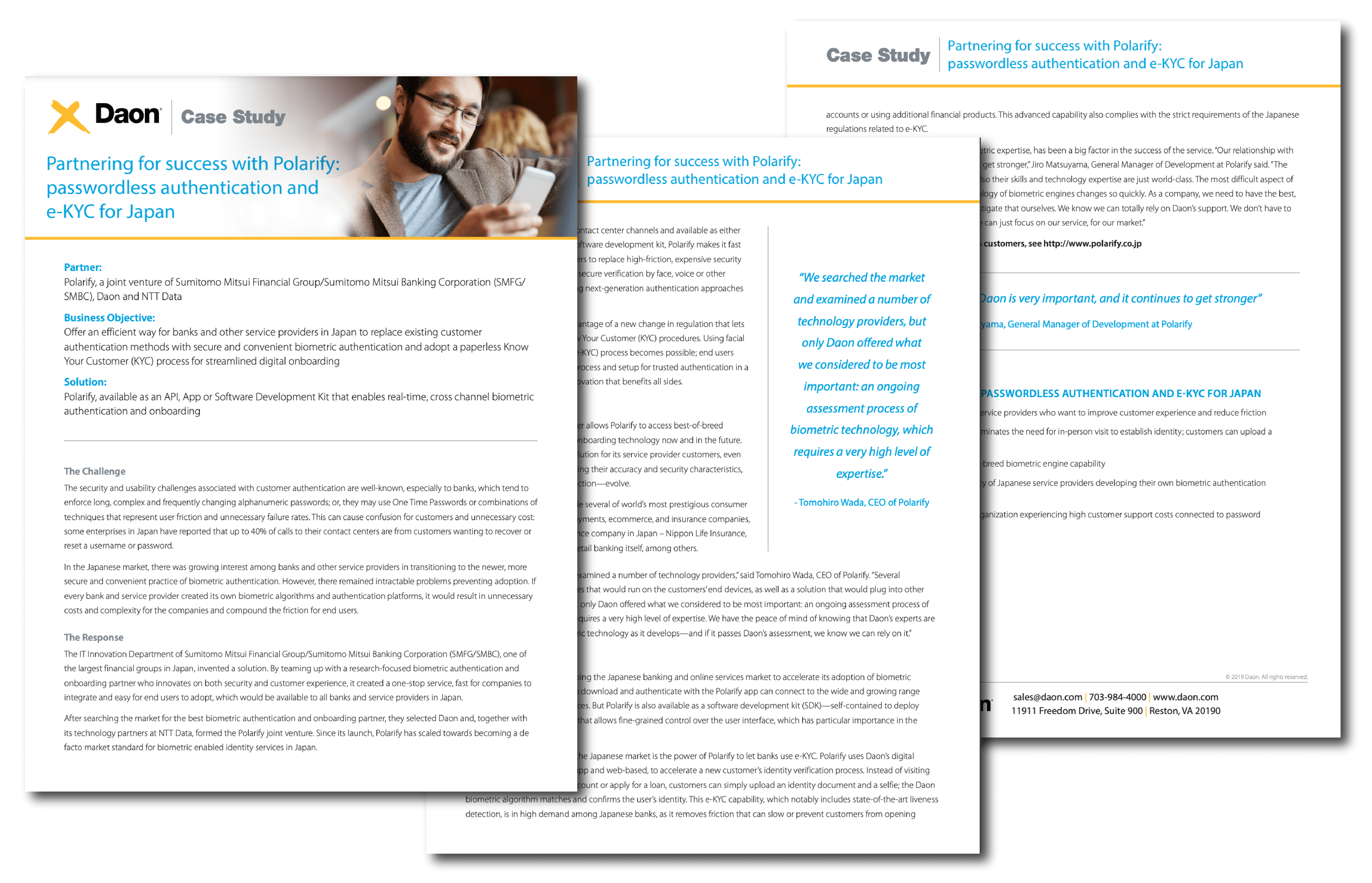 Inside you'll learn how this innovative partnership:
Scaled to become a de facto market standard for biometric enabled identity services in Japan.

Provides immediate cost savings for any organization experiencing high customer support costs connected to password recovery and reset.

Meets e-KYC/AML requirements and eliminates the friction of in-person visits to establish identity.

Obviates the expense and complexity of Japanese service providers developing their own biometric authentication and onboarding services.

Delivers a future-proof biometric engine that incorporates new technologies as soon as they emerge.
"We searched the market and examined a number of technology providers, but only Daon offered what we considered to be most important: an ongoing assessment process of biometric technology, which requires a very high level of expertise."
Tomohiro Wada, CEO of Polarify