Read how
New Zealand citizens

use verified digital identities to access public services online, open bank accounts, and even apply for student loans...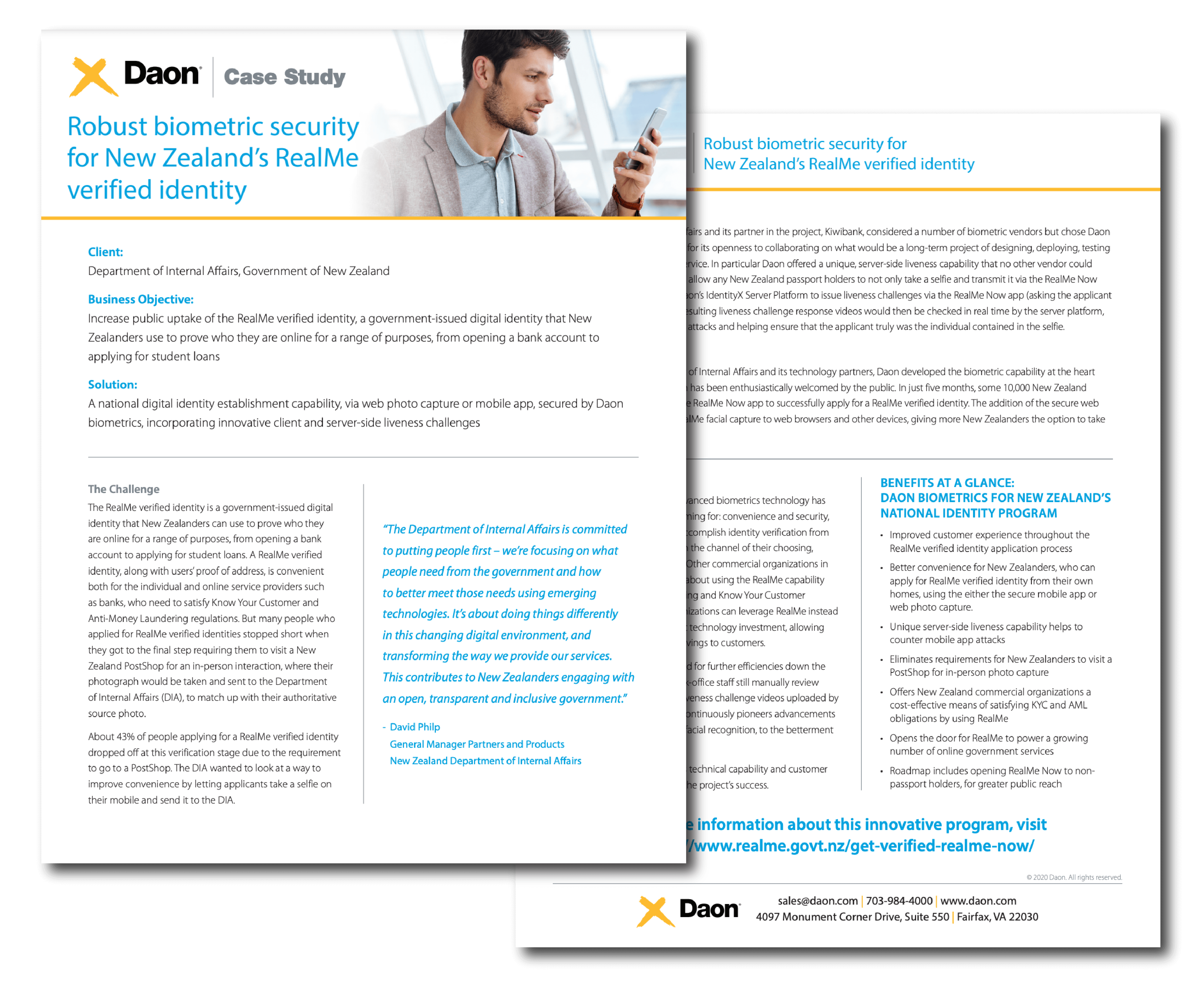 Inside, you'll learn how the New Zealand Government:
Dramatically increased public uptake of State-issued digital identities by streamlining the onboarding process.

Eliminated the need for in-person interactions, enabling secure digital identity establishment "

from the couch.

"

Incorporated innovative client and server-side liveness challenges to strengthen security without adding friction.

Created a seamless customer experience for capturing photos through either a mobile app and web browser.

Shared this new capability with commercial organizations in New Zealand, providing them a cost-effective means of satisfying KYC and AML obligations.

Simplified citizen access to a growing number of online public services and fostered new openness, transparency, and inclusivity in government.
"We're focusing on what people need from the government and how to better meet those needs using emerging technologies. It's about doing things differently in this changing digital environment and transforming the way we provide our services."
David Philp, GM Partners and Products, New Zealand DIA