Read how a mobile app reimagined communication between
pension schemes and their members

, creating a simple, reliable process for demonstrating proof of life...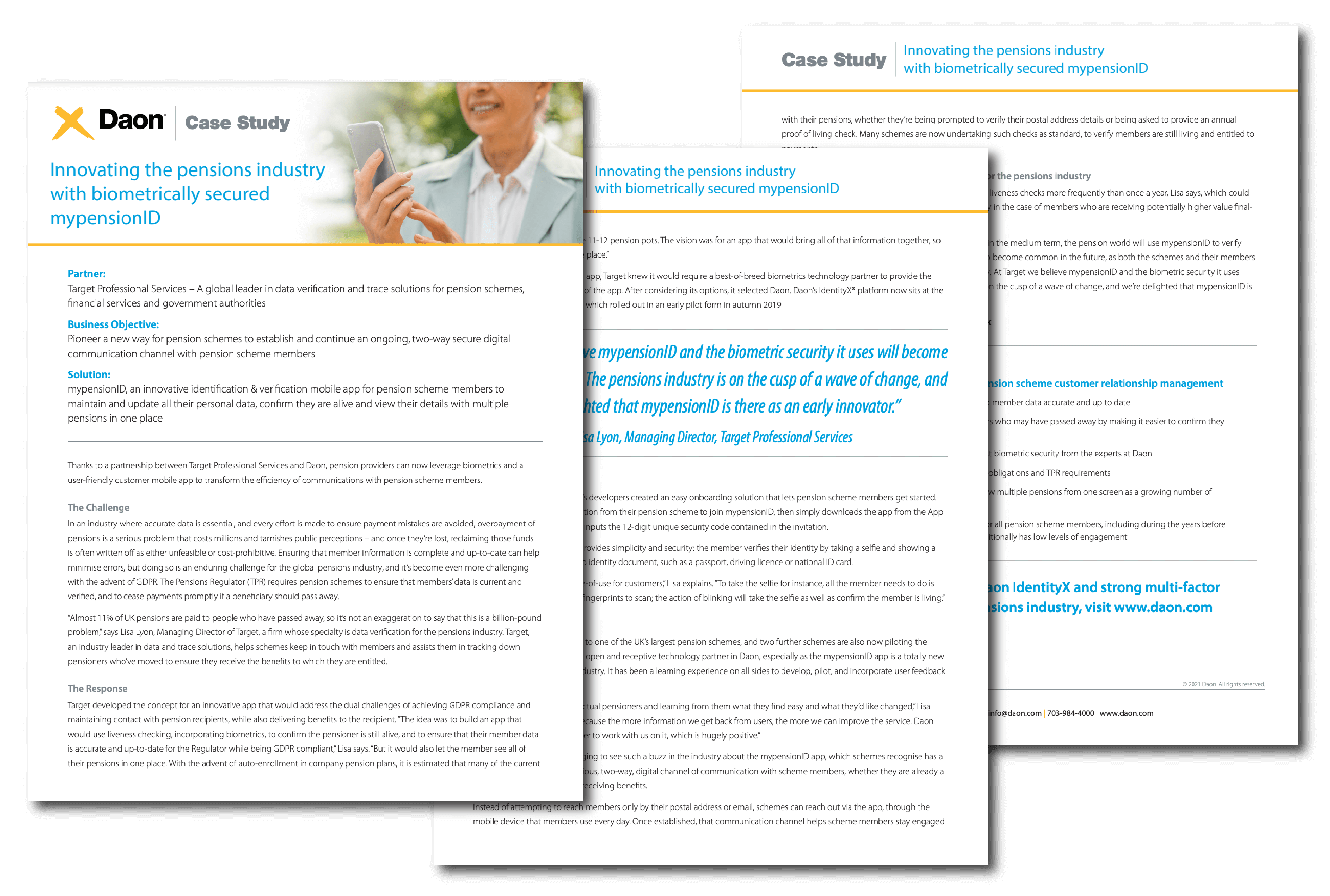 Inside you'll learn how this innovative app developer:
Improved customer relationship management for pension scheme members and saved millions in improper payments.

Opened a secure, two-way digital communication channel with pension scheme members.

Used biometric liveness detection to confirm pensioner liveness and comply with GDPR and TPR requirements for data accuracy and privacy.

Centralized the details of multiple pension accounts in one secure location.
"Almost 11% of UK pensions are paid to people who have passed away, so it's not an exaggeration to say that this is a billion-pound problem."
Lisa Lyon, Managing Director, Target Professional Services