Read how an
iconic group of banking brands

is looking to the future with secure, convenient biometric banking that meets robust compliance requirements.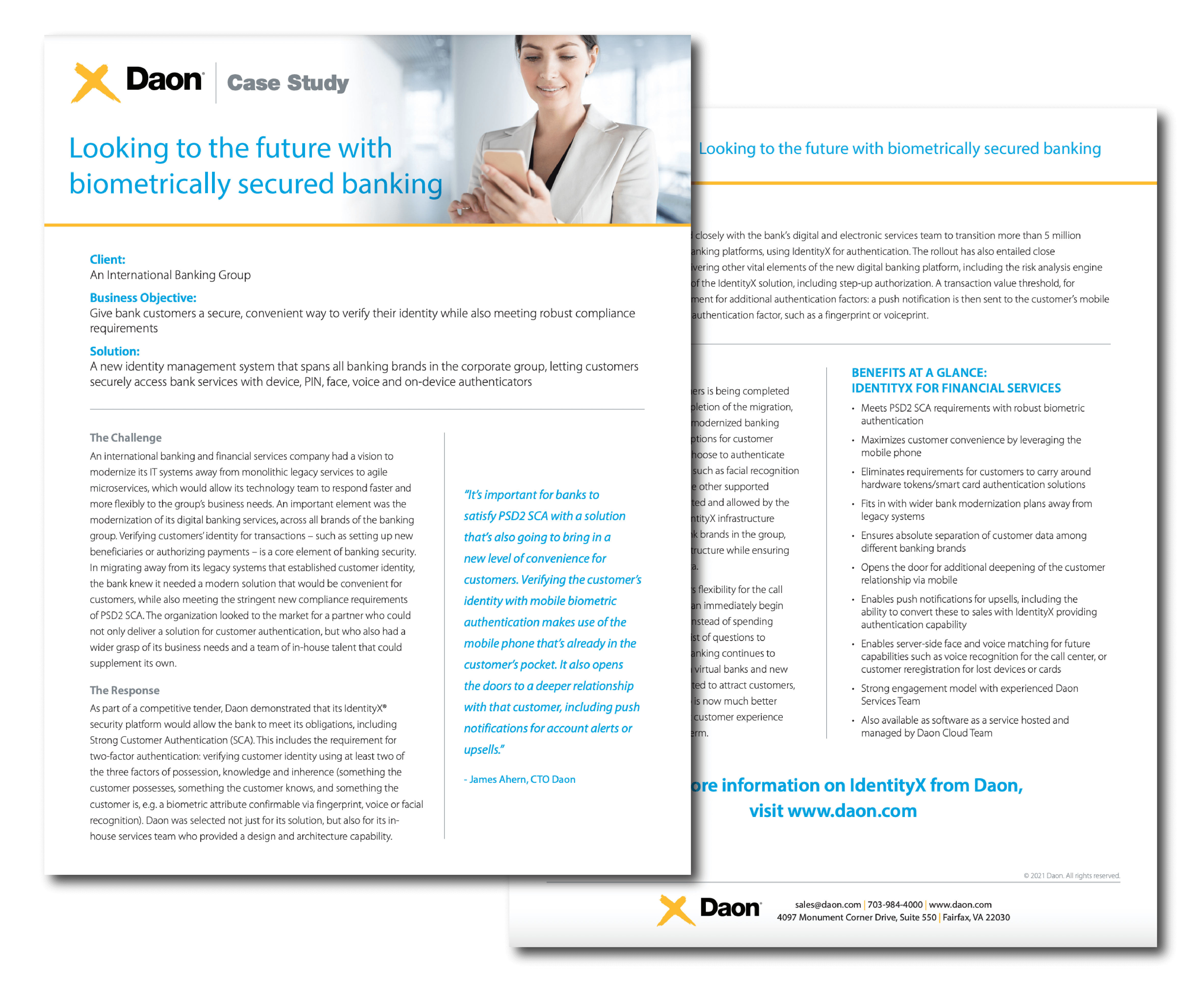 Inside, you'll learn how an international banking brand:
Eliminated the need for hardware tokens and card readers, saving millions each year.

Satisfied all aspects of the PSD2 Strong Customer Authentication (SCA) requirement without adding friction.

Moved from monolithic legacy services to agile microservices, allowing technology teams to respond faster and more flexibly to business needs.

Deployed a single platform for multiple brands, avoiding duplication of infrastructure while ensuring the total separation of customer data.

Transitioned millions of customers to a new digital banking platform with no interruption of service.

Enabled server-side face and voice matching for future capabilities such as passive voice recognition in the contact center and self-service re-registration for lost devices or cards.
"It's important for banks to satisfy PSD2 SCA with a solution that's also going to bring in a new level of convenience for customers... It also opens the doors to a deeper relationship with that customer, including push notifications for account alerts or upsells."