Forrester Report:
The Forrester Tech Tide™: Biometrics, Q2 2021
Written for security and risk professionals looking to shape their firm's investment approach to biometrics, this detailed report presents an analysis of the maturity and business value of 14 distinct biometric technology categories.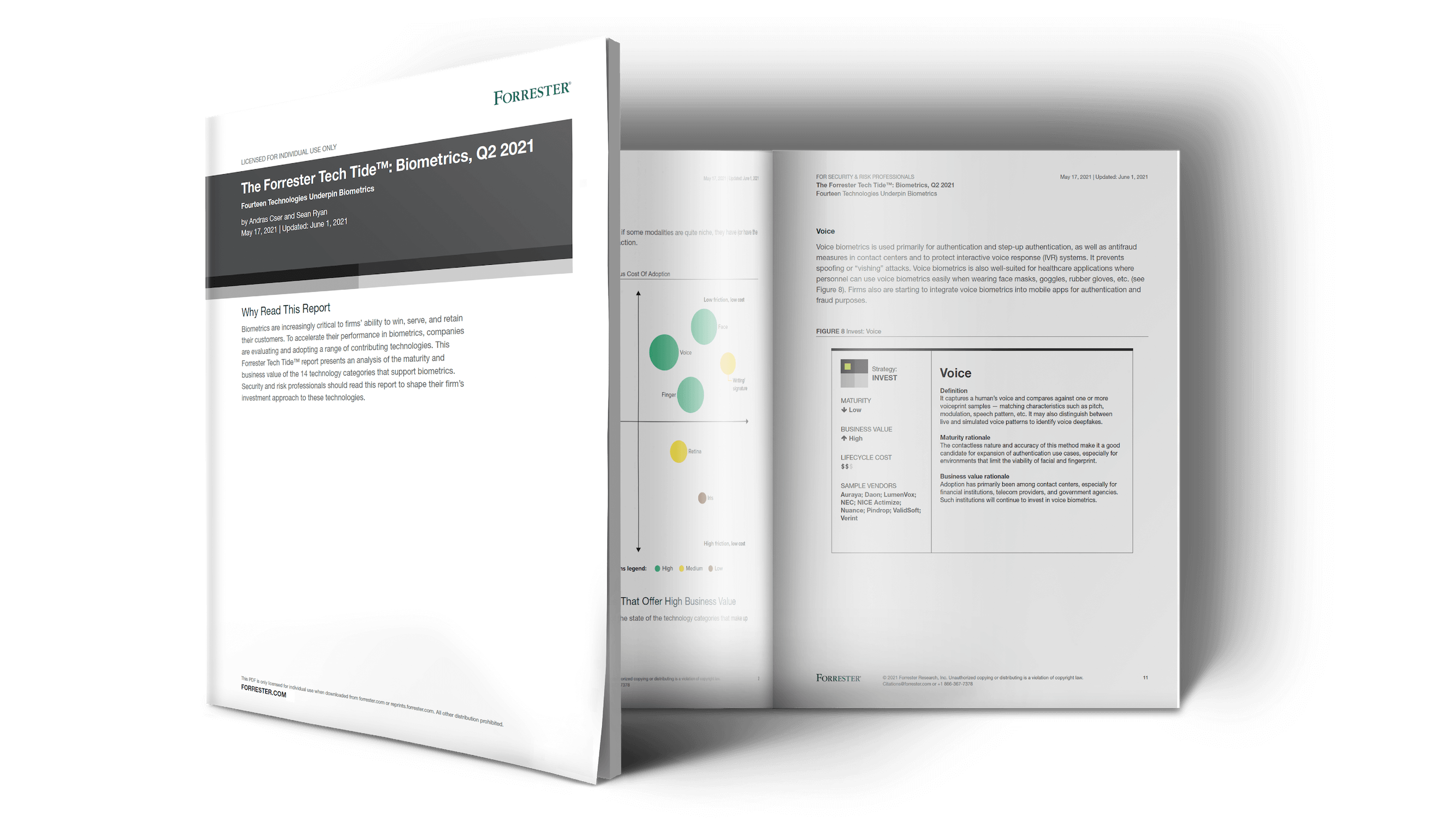 Inside this 20-page report, you'll find:
A four-quadrant map that summarizes the current landscape of biometric technologies.

A list of the exact biometric technologies to invest in, divest in, maintain, and experiment with in 2021.

A thorough analysis of each biometric, with an emphasis on business value, maturity level, cost of adoption, and ease of adoption.

PLUS: Why privacy concerns are fueling the move toward on-device template storage and decisioning, and why the ubiquity of mobile devices is causing sensor investment-heavy modalities to recede.