Read how Esme Learning added
no-code identity proofing

to its online courses, improved the user experience, and saved 10 admin hours per course...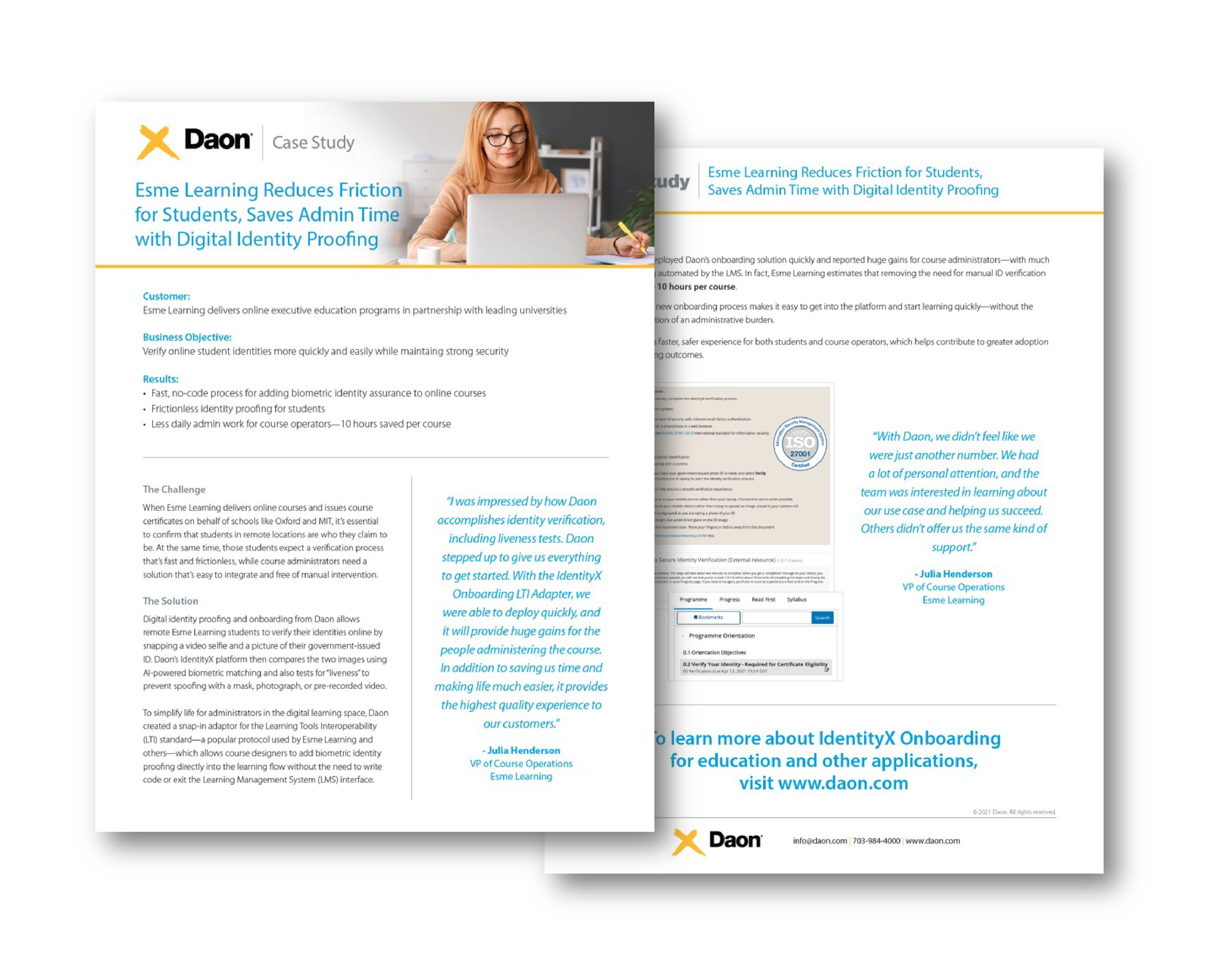 Inside, you'll learn how a leading eLearning company:
Built a fast, no-code process for adding biometric identity assurance to online courses.

Delivered frictionless identity proofing for students.

Dramatically reduced daily admin work for course operators, eliminating manual ID reviews and saving 10 hours per course.

Used a snap-in adaptor for the Learning Tools Interoperability (LTI) standard to simplify design and development.

Incorporated state-of-the-art liveness detection to prevent spoofing with a mask, photograph, or pre-recorded video.
"With Daon, we didn't feel like we were just another number. We had a lot of personal attention, and the team was interested in learning about our use case and helping us succeed. Others didn't offer us the same kind of support."
Julia Henderson, VP of Course Operations, Esme Learning