In this 8-minute read

, you'll learn why "adaptive" identity proofing and onboarding is the key to building customer lifetime value, and why this approach led Opus Research to name Daon a "Vendor that Matters."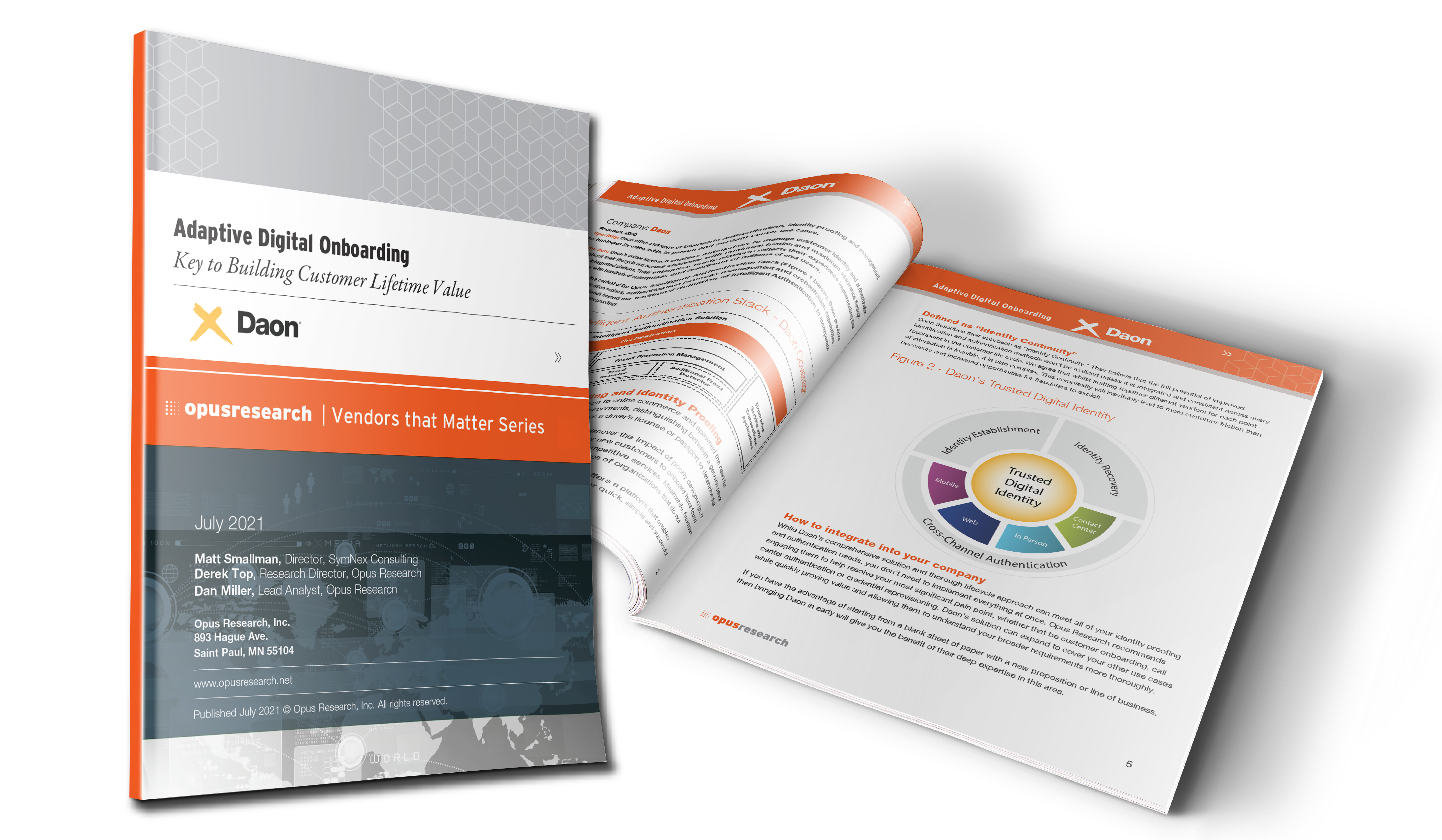 In this new Opus Research report, you'll learn:
How to fine-tune the onboarding process for each business unit or customer type using an "adaptive" approach to identity security.

How businesses in every vertical can adopt the "fintech model" for secure digital transactions and AML/KYC compliance.

How to make digital onboarding the first step of an "identity continuity" strategy that can extend each customer's lifespan.

How one of Japan's largest financial groups used "adaptive" onboarding to conduct nearly 14 million e-KYC transactions over 15 months for Softbank, Rakuten, PayPay, and others.
"Clever onboarding has a multiplier effect over time with loyal customers. Enterprise customers find that they can use the same biometric information captured during onboarding to authenticate seamlessly when they reach a contact center, log in to a mobile app or need to reset their credentials."
Dan Miller, Lead Analyst, Opus Research