In this 18-minute read

,

Goode Intelligence analysts investigate the best identity assurance practices for helping individuals

build trust online while balancing security and convenience...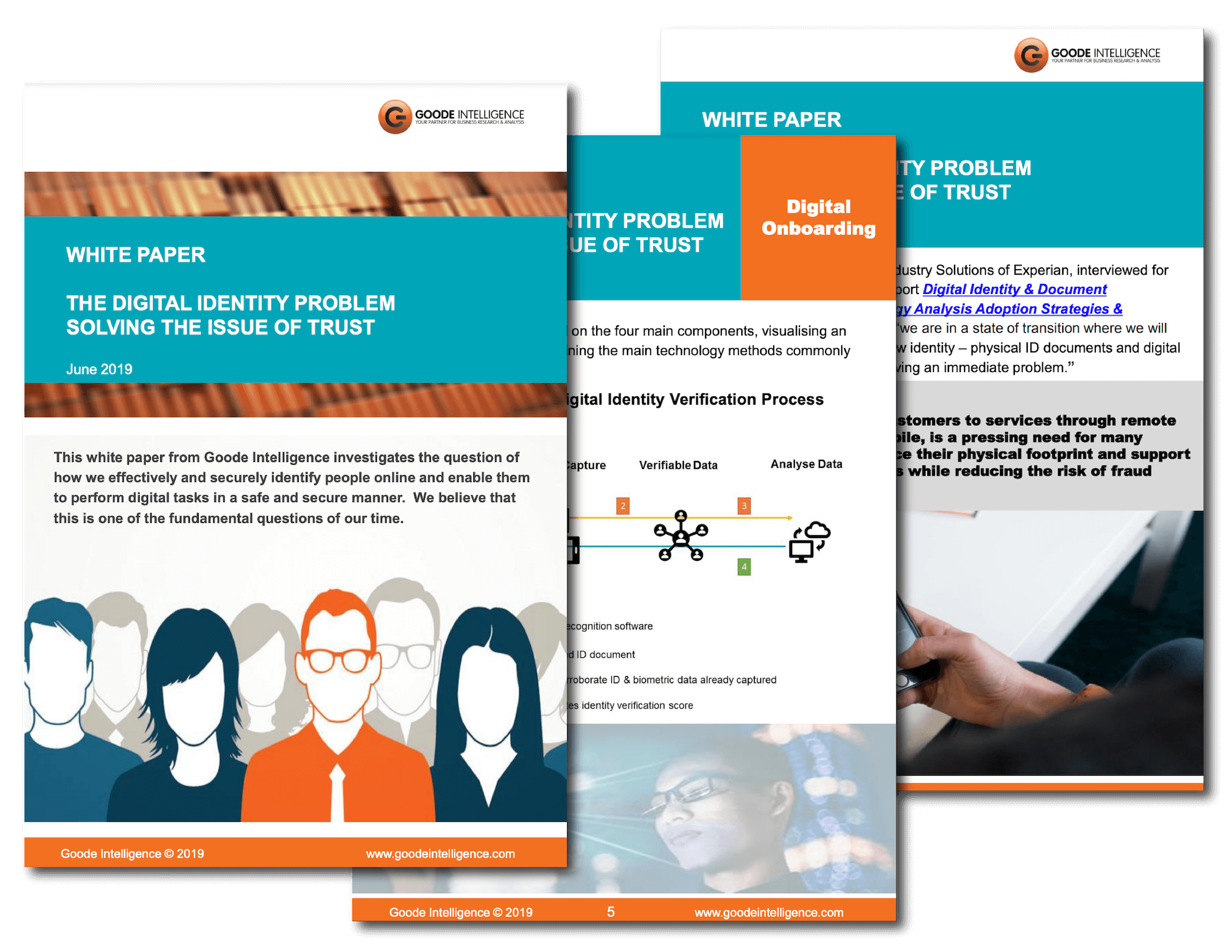 In this informative guide, you'll learn:
The key market drivers for digital identity services, including digital onboarding, age verification, AML/KYC compliance, and building trust in the sharing economy.

How to use corroboration, risk management, orchestration, and identity signals to improve the accuracy of identity verification and build end-to-end identity services.

How ongoing improvements in facial recognition algorithm performance (thanks to new developments in machine learning and deep neural networks) are impacting identity verification and liveness detection.

PLUS: An in-depth case study of the New Zealand Department of Internal Affairs.
"We are in a state of transition where we will have a combination of old and new identity – physical ID documents and digital identity. This is where eIDV is solving an immediate problem."
David Britton, VP of Industry Solutions, Experian