In this 10 minute read

, we'll show you how leading brands are delighting new customers and lowering sign-up abandonment rates while maintaining security and compliance.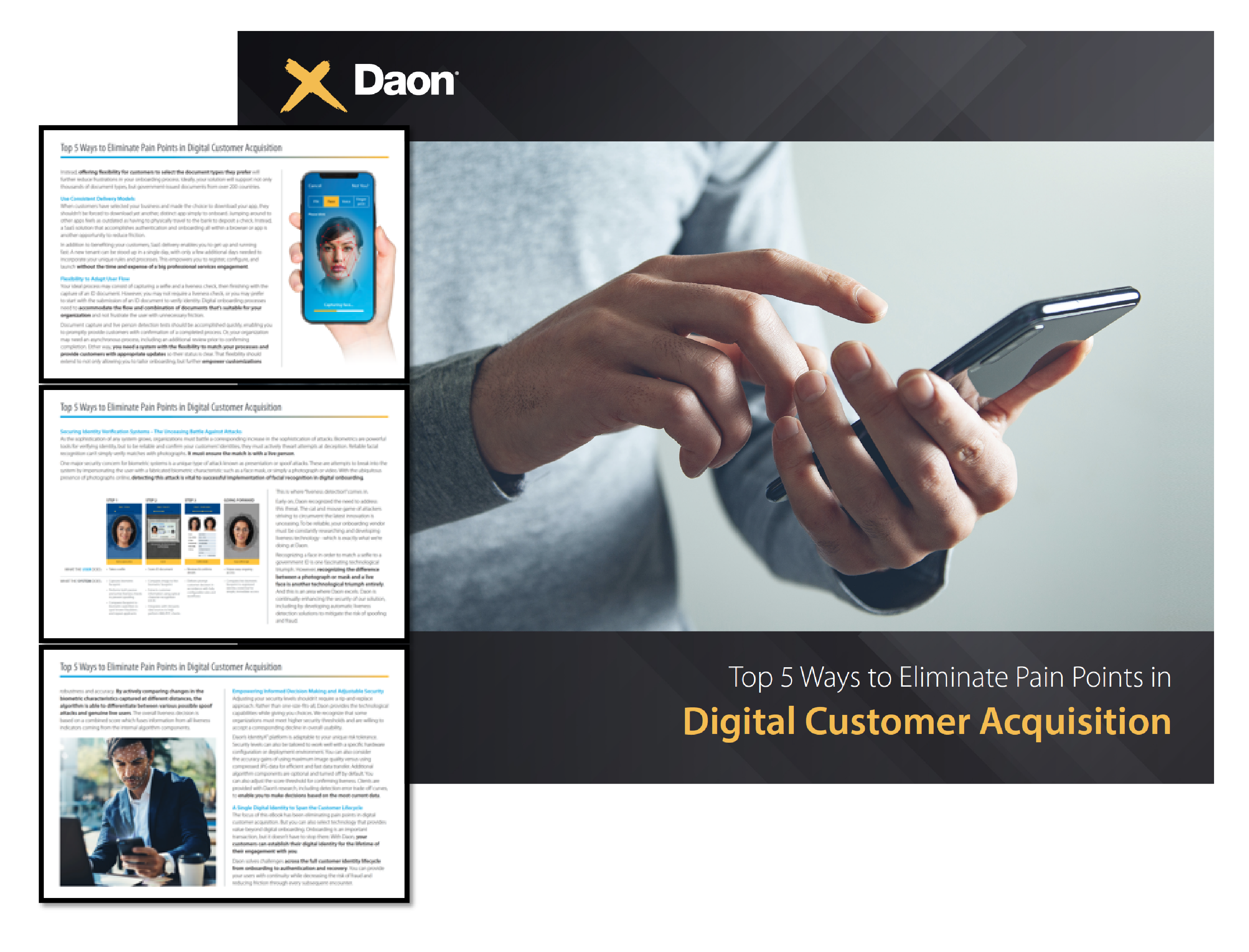 In this brand new guide, you'll learn:
How to improve new customer service by lowering the barriers to onboarding, providing authentication flexibility, and using consistent delivery models.

How to reduce friction and deliver a seamless experience by eliminating knowledge-based authentication and enabling customer self-service.

How to cut costs and save time by reducing manual processes and maximizing service scalability.

How to reach full regulatory compliance and reduce your exposure to fraud with strong identity proofing and minimal friction.

How to evaluate innovative anti-spoofing technologies including 3D face liveness detection.

How to build lasting, delightful customer relationships that span the full breadth of the identity lifecycle.

And much more.