Read how a
top-10 U.S. bank

foiled cross-channel fraudsters, enhanced the contact center experience, and saved millions of dollars in the process...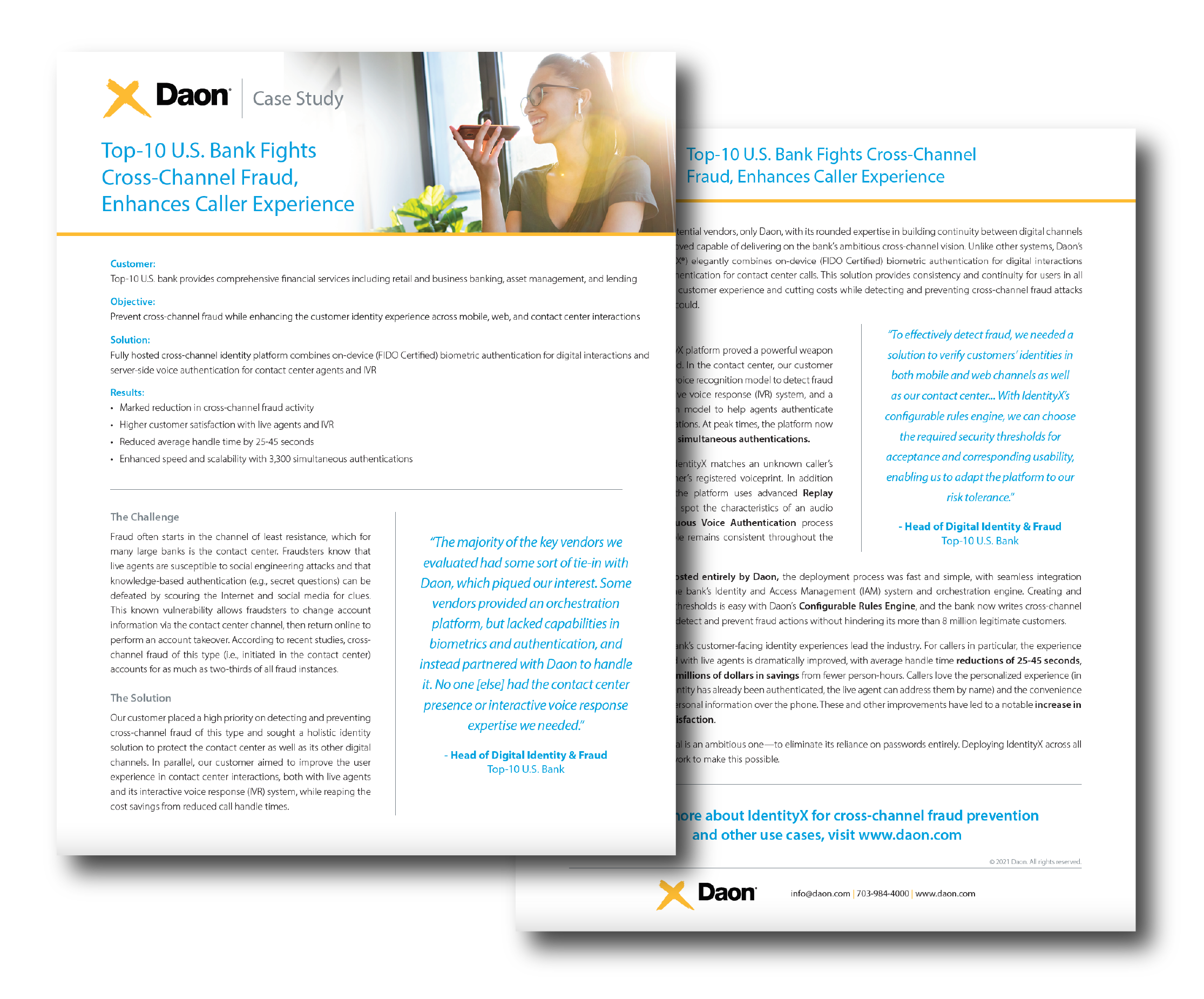 Inside, you'll learn how one of the world's top banks:
Saved millions of dollars and significantly improved customer satisfaction and brand loyalty metrics.

Scaled to 3,300 simultaneous voice authentications with average handle time reductions of 25-45 seconds.

Thwarted cross-channel fraud by combining FIDO-certified authentication for digital interactions with server-side voice authentication for contact center agents and the IVR system.

Deployed a suite of advanced anti-fraud tools, including voice replay detection and continuous voice authentication.
"The majority of the key vendors we evaluated had some sort of tie-in with Daon, which piqued our interest. Some vendors provided an orchestration platform, but lacked capabilities in biometrics and authentication, and instead partnered with Daon to handle it. No one [else] had the contact center presence or interactive voice response expertise we needed."
Head of Digital Identity & Fraud | Top-10 U.S. Bank