In this 11-minute read

, you'll learn how leading brands are bringing smart, seamless voice biometrics to their contact centers to fight fraud and deliver better customer experiences from any phone, anywhere.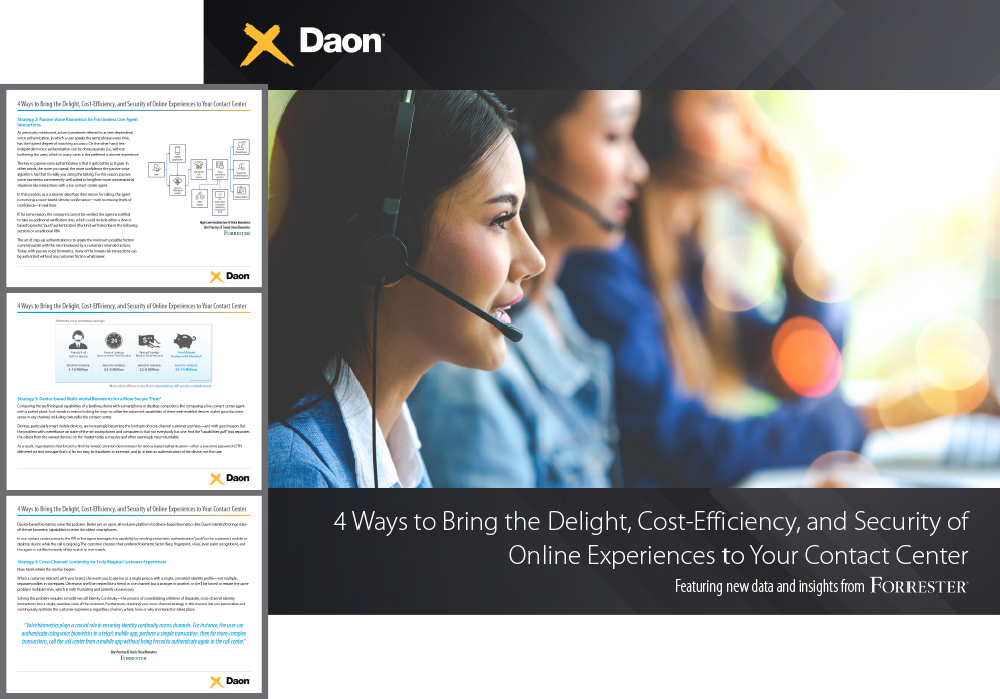 In this new and improved guide, with insights from Forrester Research, you'll learn:
A simple strategy for using active voice biometrics to contain more calls within an IVR system, which translates to immediate cost savings, shorter wait-times, and happier customers and agents.

How to use passive voice biometrics to reduce average handle time by 25-45 seconds and eliminate customer friction entirely from lower-risk transactions.

A safer, faster alternative to SMS OTP that uses device-based biometric authentication and works on even the oldest smartphones.

An advanced strategy for consolidating disparate, cross-channel identity interactions into a single, seamless view of your customer.

PLUS: Expert insights from Forrester's top identity analysts Andras Cser and Sean Ryan on the key benefits, drivers, challenges, implementation best practices, and trends around voice biometrics.
Now featuring new data and insights from: