Research firm Goode Intelligence analyzes the
ROI of biometric authentication

in financial services, with input from Atom Bank, BNP Paribas, SMBC, and others.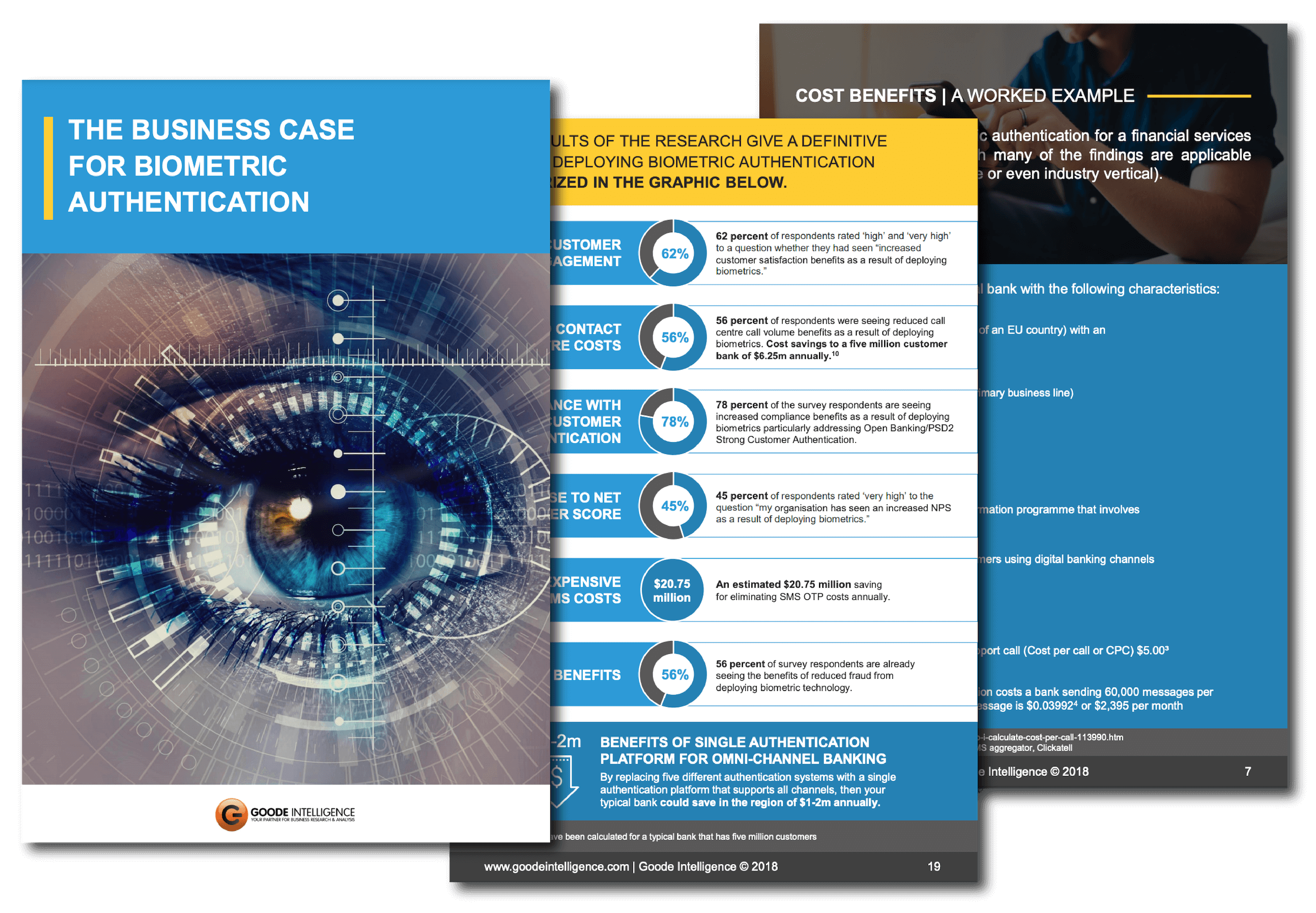 In this research report, you'll get:
The results of a targeted survey and 1-on-1 interviews with 40+ participants in senior roles at financial services organizations across North America, Europe, and Asia.

An in-depth worked example and ROI calculation for a biometric authentication initiative in a financial services context.

Expert guidance on reducing customer acquisition costs, increasing engagement, and strengthening security and compliance.

Insights from banking and identity security professionals at Atom Bank, BNP Paribas, SMBC, and other organizations.
"In the survey, 62% of respondents had already experienced increased customer satisfaction benefits as a result of deploying biometrics and many said their organization had already seen an increased NPS as a result of deploying biometrics."