In this 14-minute read

, learn about the role biometrics plays in the PSD2 Strong Customer Authentication requirement and why achieving full compliance doesn't have to mean sacrificing customer convenience...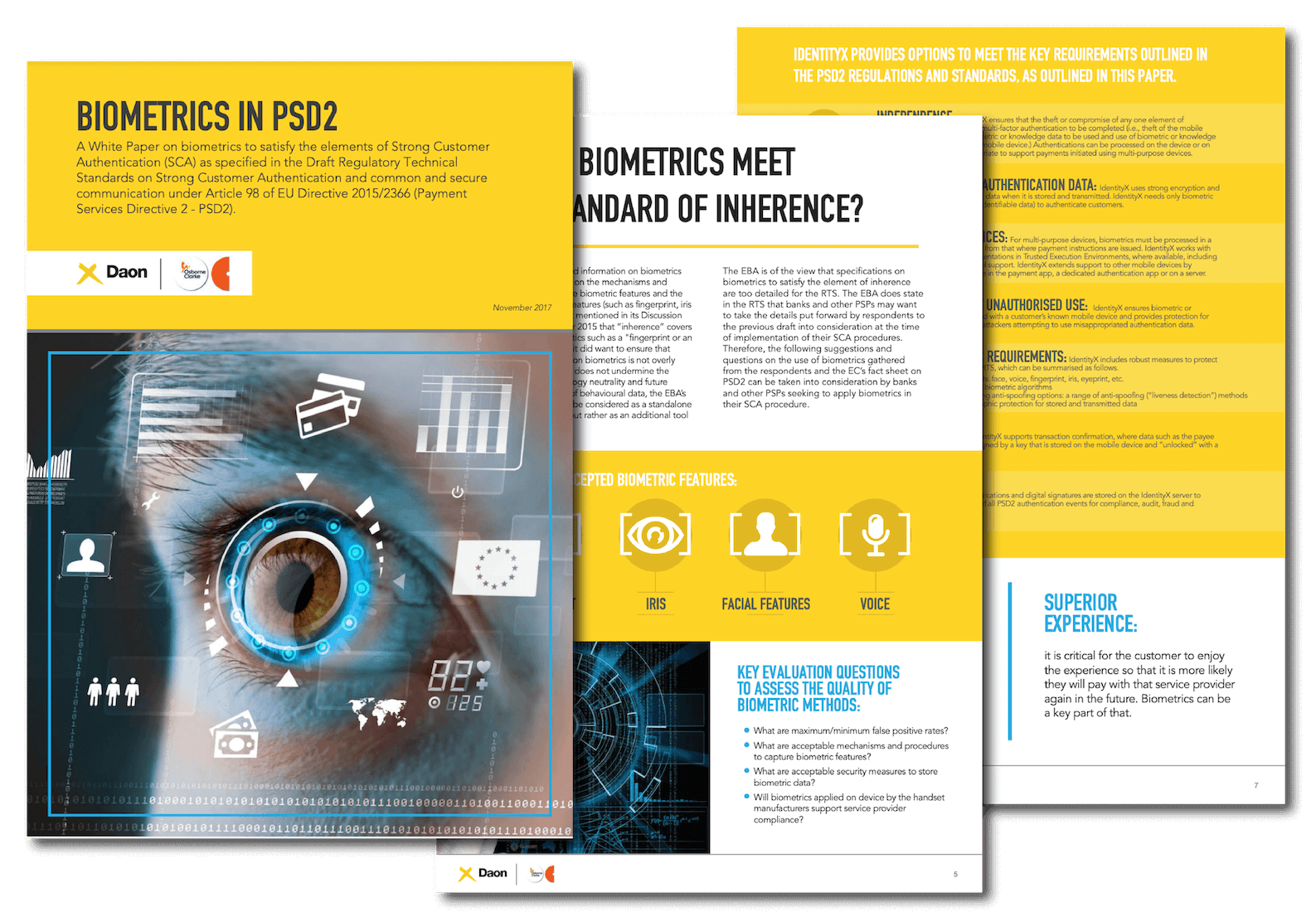 In this in-depth guide, you'll learn:
What Strong Customer Authentication (SCA) means for banks and other businesses in the context of biometrics.

The 4 key evaluation questions to assess the quality of biometric methods for PSD2 compliance.

Which biometrics meet the PSD2 standard of inherence, and which authentication elements need to be independent.

How to meet requirements for independence, confidentiality of authentication data, multi-purpose devices, resistance against unauthorized use, dynamic linking, audits, and more.
"PSD2 introduces strict security requirements for the initiation and processing of e-payments, with an obligation on PSPs to apply SCA. Essentially a two-factor authentication using two factors of knowledge, possession and inherence."