Read how a
leading global automaker

reimagined how dealership personnel could safely and quickly help customers through the financing application process...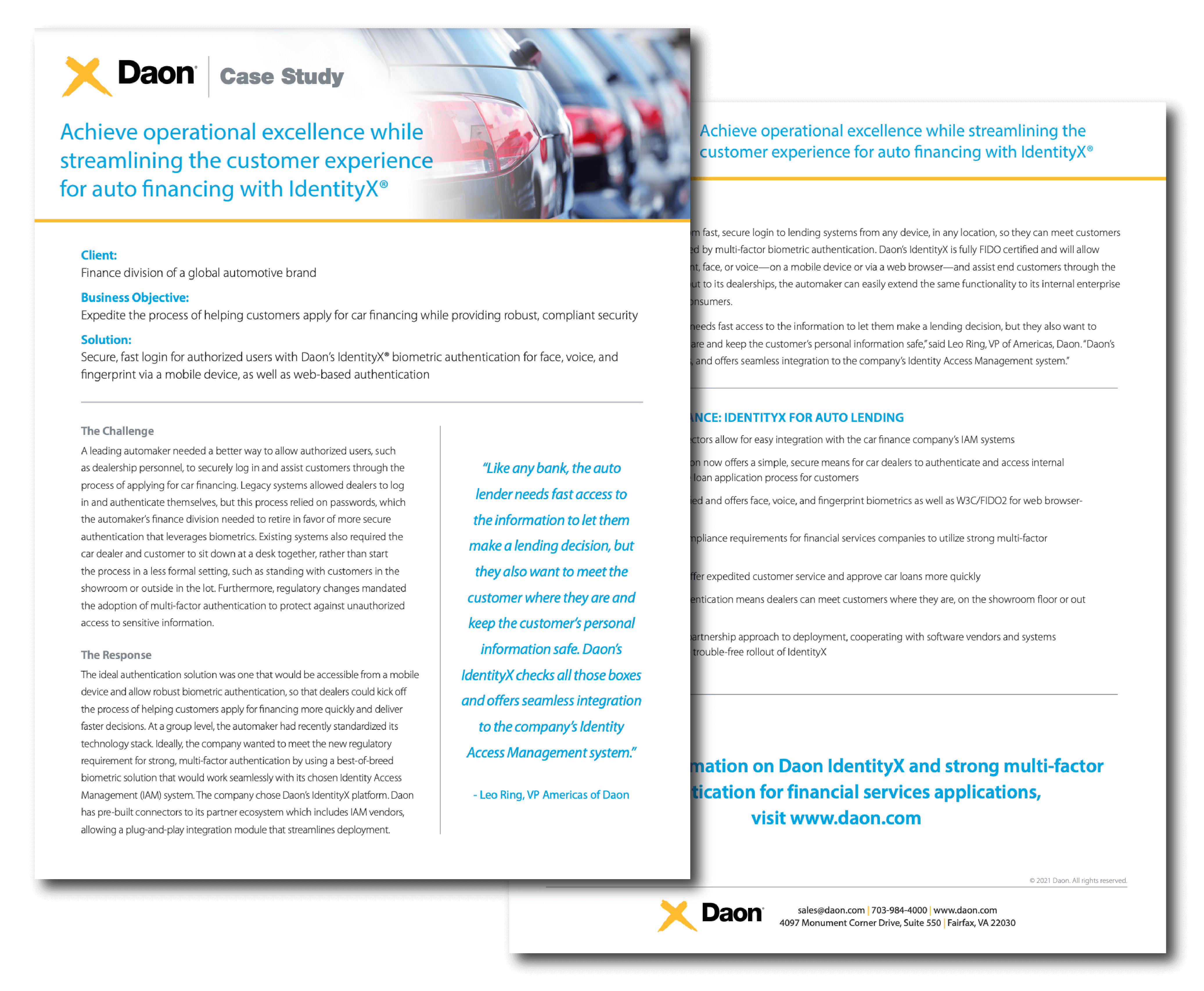 Inside you'll learn how the finance division of a global automotive brand:
Enabled car dealers to offer expedited customer service and approve car loans more quickly.

Allowed customers to begin the application process from the showroom floor or outside in the lot.

Achieved state-level compliance with requirements for financial service companies to utilize strong multi-factor authentication.

Leveraged pre-built connectors for easy integration with the brand's Identity & Access Management system.

Delivered a passwordless experience using highly secure Fast Identity Online (FIDO) standards for mobile app and web browser-based authentication.

Laid the groundwork for extending the same functionality to internal enterprise users, partners, suppliers, and consumers.
"Like any bank, the auto lender needs fast access to the information to let them make a lending decision, but they also want to meet the customer where they are and keep the customer's personal information safe."