We asked 2,000 consumers

which authentication factors they like most, tolerate least, and how it affects their loyalties and behaviors online...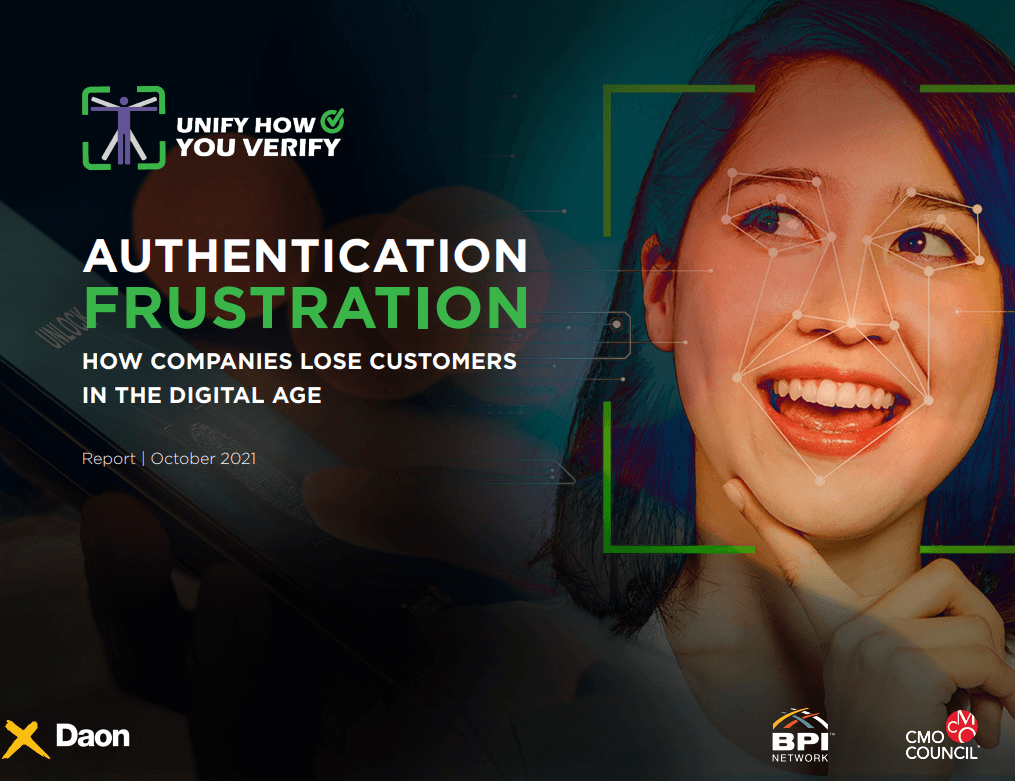 Read their surprising answers to learn:
How much a single bad authentication experience reflects negatively on a company.

The top 5 password grievances reported by consumers, and the biggest mistake most companies make.

How consumers feel about biometric authentication today, and how those attitudes have shifted.

The 10 biggest sources of authentication frustration, and how you can fix them.
To get these insights and more, download a complimentary copy of this full report from the CMO Council and BPI Network.
Download the Full Report:
"90% of consumers would consider using biometrics to ease the authentication process."
CMO Council and BPI Network 2021 Survey